STEINER SINUS LIFT SURGICAL INSTRUMENT KIT™
The Steiner Sinus Lift was designed to make sinus lift surgery a microsurgical procedure. The small flap required to expose only the maxillary alveolar ridge reduces post operative pain and swelling. The small osteotomy combined with hydraulic lift of the sinus membrane by Regen Biocement significantly reduces membrane perforation. Maintaining the lateral wall of the maxilla facilitates bone growth. The Steiner Sinus lift instrument kit includes two micro paddles for the initial elevation of the membrane. A micro ball is supplied to lift the membrane off the floor of the sinus and a macro ball is supplied to separate the membrane off distant septa and root tips if needed.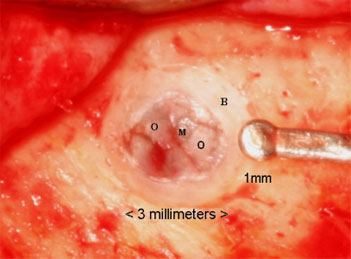 1 mm micro paddle -O osteoid, M sinus membrane, B bone, 3 millimeter osteotomy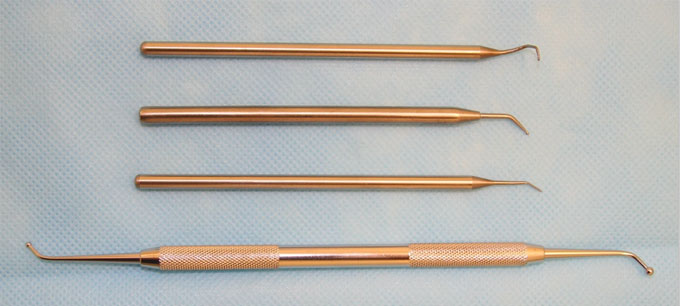 To review the Steiner Sinus Lift Surgery click here.