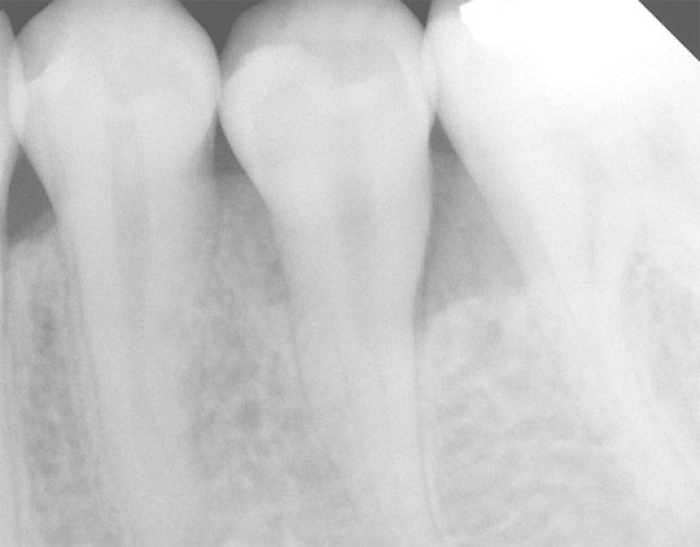 The patient presented with a lingual moat on #20 and an interproximal crater between 19 and 20.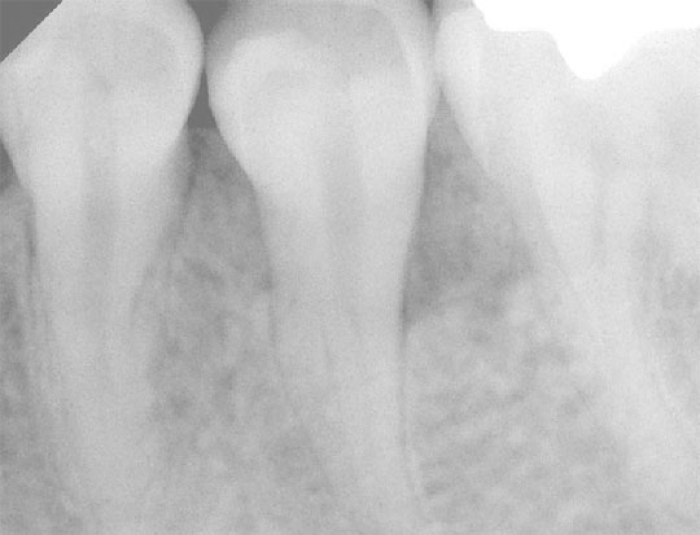 Day of surgery after grafting with Immediate Graft™ mixed with OsseoConduct™ βTCP Perio granules. The surgery performed was the Inverted Periosteal Graft.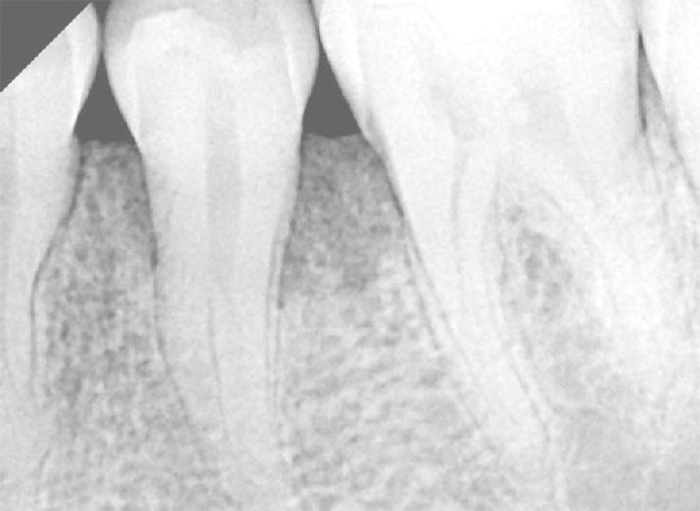 Result: Six weeks after surgery the lesion is regenerated, the gingiva is healthy with normal probing.