Peri-implantitis is a common cause of implant loss. Unfortunately, we do not have an effective, predictable method for treating this disease. In the case of immediate implants, when using our Immediate Graft™, we have an effective and predictable way of growing bone that fills the defect and integrates to the implant surface. So why is it not possible to treat the same type of defect caused by peri-implantitis?
Simple. It's due to the inability to properly clean the implant surface. It is not effective to just remove cement, calculus, and bacteria. Bone will not grow in an inflammatory environment and will not mineralize a surface that harbors any foreign biological compounds. If an implant surface can be thoroughly cleaned, peri-implantitis should be as treatable as any defect adjacent to an immediate implant.  To date, air abrasion has been shown to be the most effective method of cleaning an implant surface. Abrasive powders used to clean implant surfaces are known to bond to the implant surface and the powder then becomes another foreign material that impedes bone growth and integration. In order to produce a surface that is clean and biocompatible but also promotes mineralization, we have produced an abrasive powder made from our OsseoConduct™ βTCP bone graft granules. Unlike other abrasives, our material is cleared by the FDA for bone regeneration.
The following is a demonstration of the performance of our OsseoConduct™ Micron for cleaning implant surfaces. The video demonstration of the cleaning process is then followed by examples of failed implants and the residual debris that remains after drying.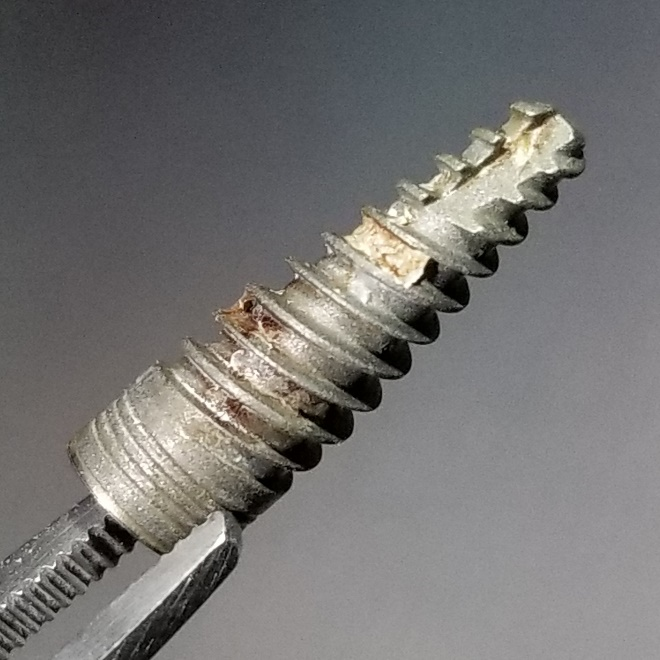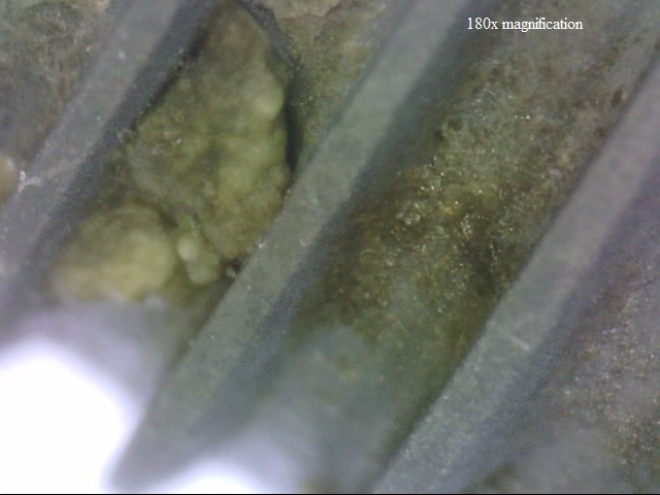 180x magnification of contaminated surface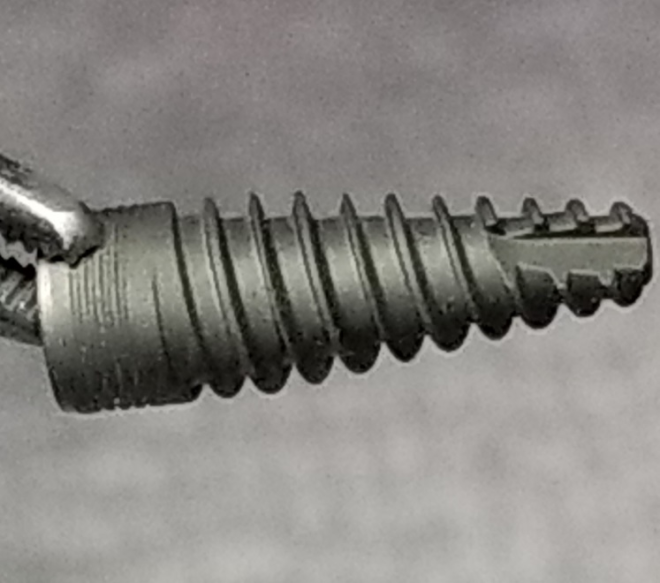 Implant cleaned with OsseoConduct™ Micron βTCP air-abrasion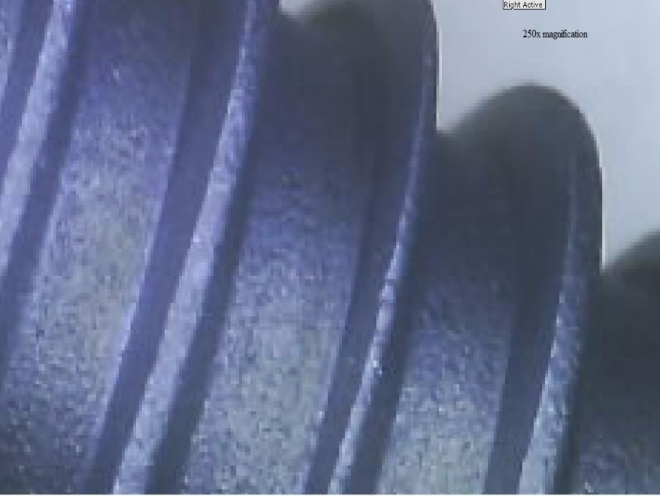 250x magnification of surface cleaned with OsseoConduct βTCP air-abrasion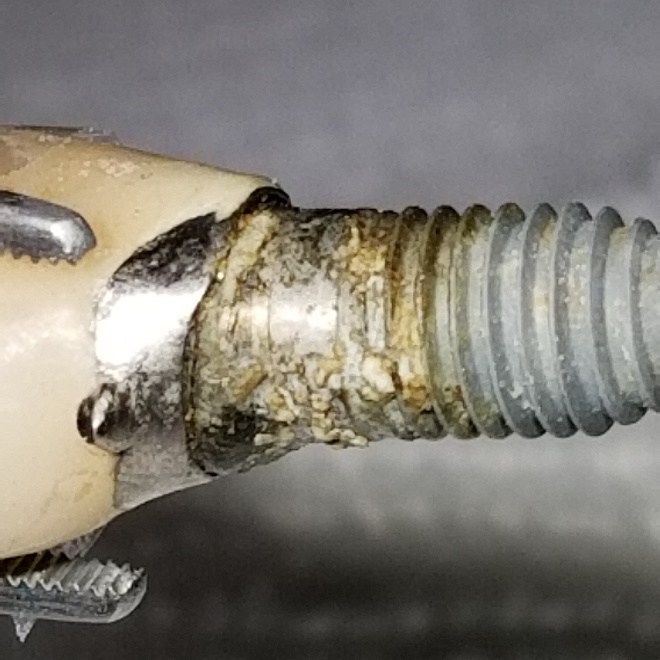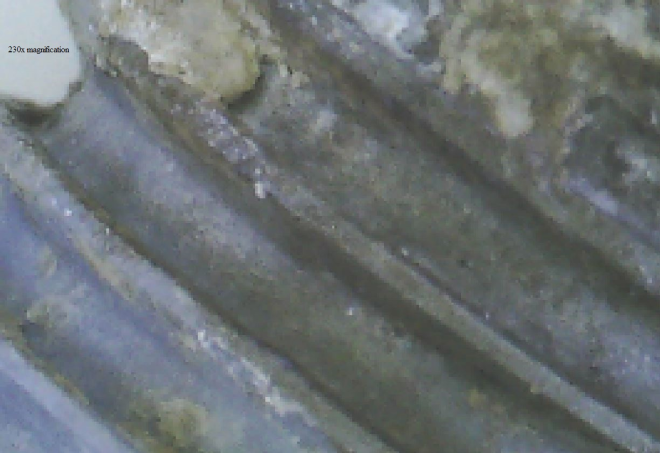 230x magnification of contaminated surface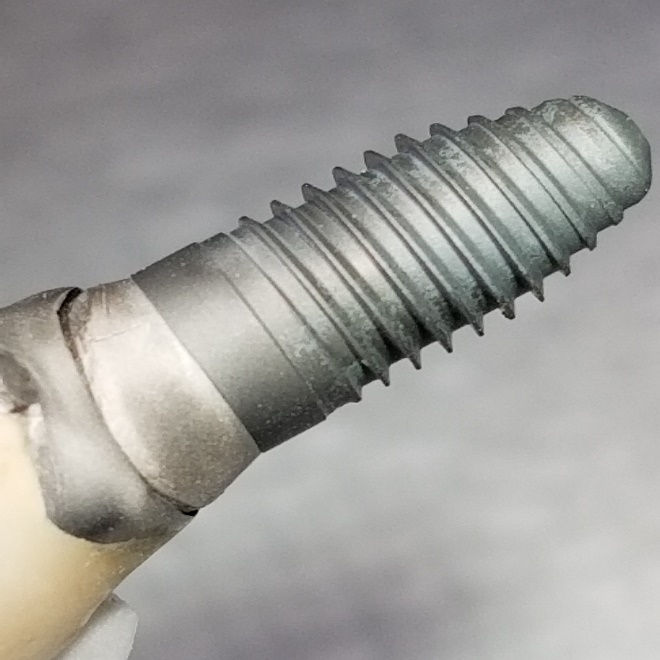 Implant cleaned with OsseoConduct™ Micron βTCP air-abrasion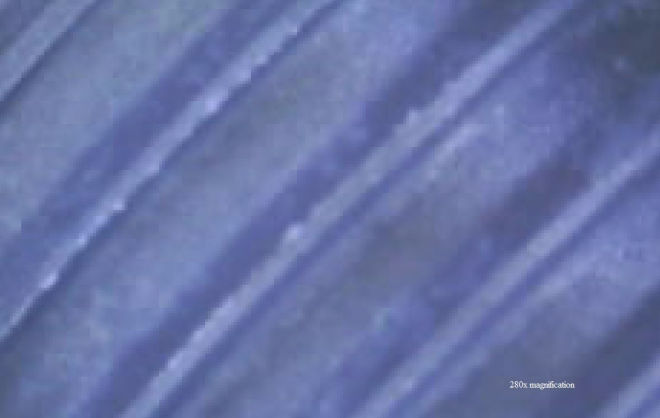 250x magnification of surface cleaned with OsseoConduct™ βTCP air-abrasion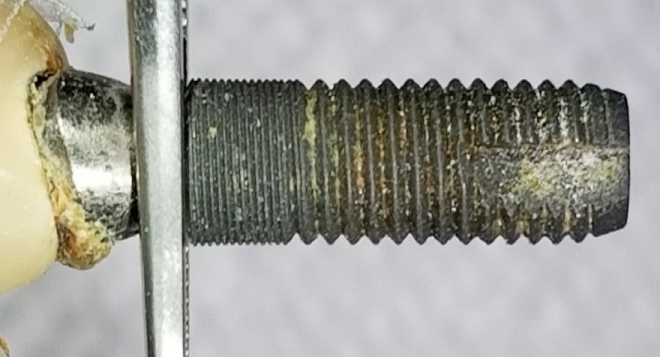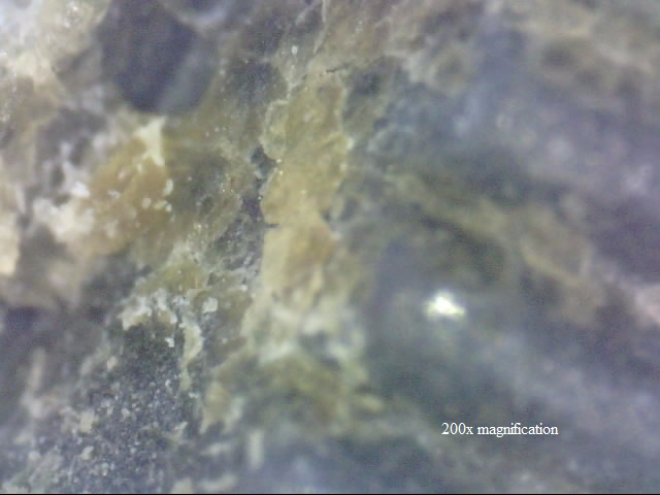 200x magnification of contaminated surface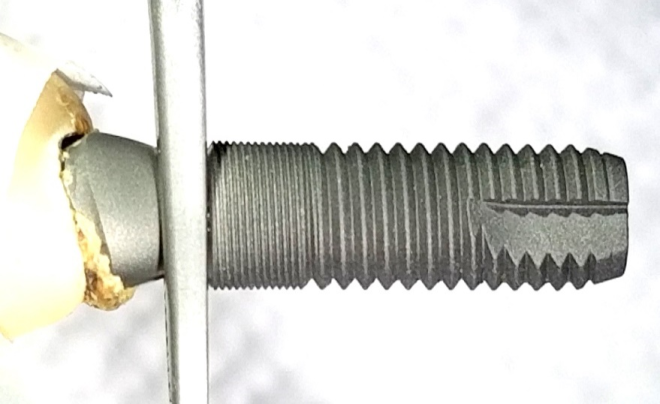 Implant cleaned with OsseoConduct™ Micron βTCP air-abrasion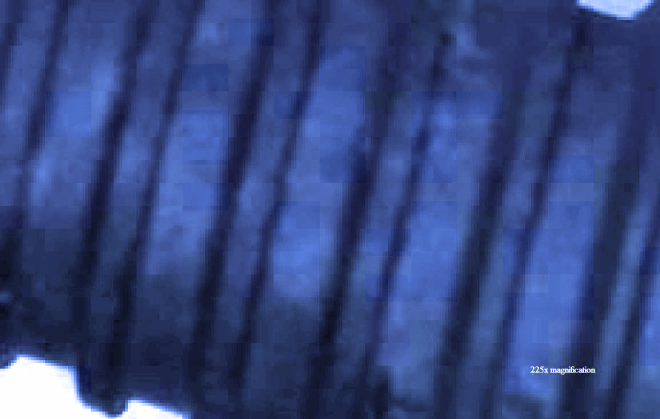 225x magnification of surface cleaned with OsseoConduct™ βTCP air-abrasion
To determine the effectiveness of OsseoConduct™ Micron, we are currently doing pyrogen testing on various implant surfaces. We plan to accumulate data on the effectiveness of this material to clean various implants. When you have implant loss due to peri-implantitis, please send us your implant with the identification of the type of implant. We will test your implant type and include the results is our data bank. Please do not sterilize the implant or place it in formalin. Place the implant in a container such as a sealed sterilization pouch and send it to:
SteinerBio
1051 Olsen Street, Building 3611
Henderson, NV 89011
If you have any questions, please call 866.317.1348